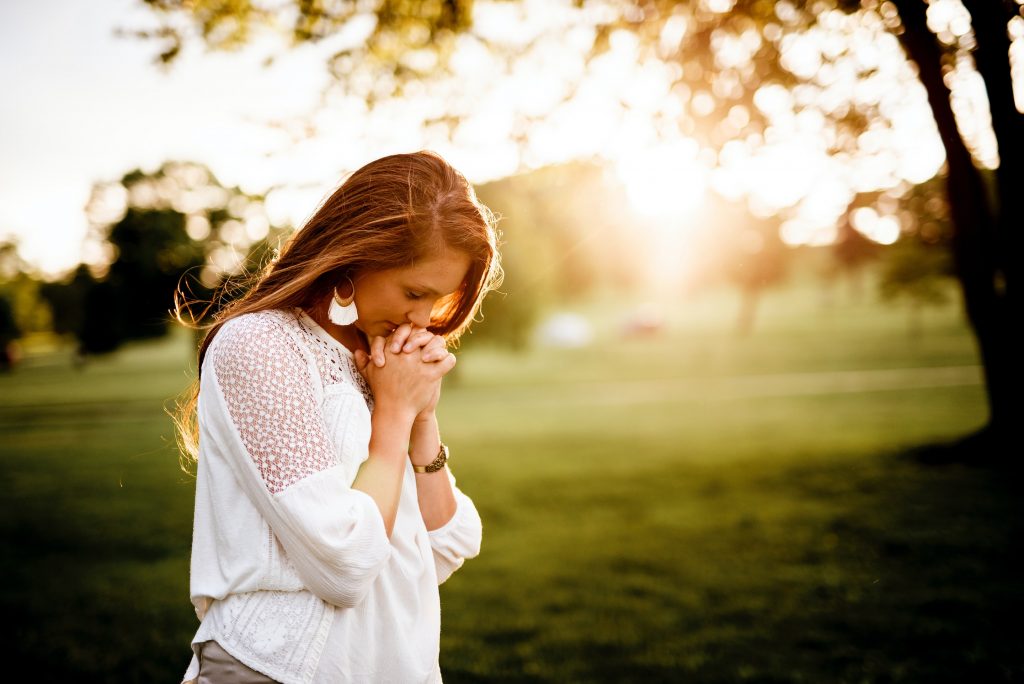 Most of you are probably familiar with the story Jesus tells of the Prodigal Son found in Luke 15.
A fairly wealthy man has two sons. The younger one decides he's had enough of boring ranch life and asks his dad to give him his inheritance early. Without looking back, he heads off into the world, living his best life, and squandering everything his father bestowed on him along the way. Eventually, the shininess wears off and the young man recognizes the mess he's made. He longs for the life he gave up, yet realizes he is unworthy to even eat with the pigs. Humbly, he makes his way home, hoping his father might take pity on him and hire him as a farmhand.
Luke tells us that "when he was still a long way off, his father saw him and felt compassion, and ran to him." This story has several messages, but the overarching point is that our Father, like the one in the story, has tremendous compassion and mercy for His children, even when our hearts are prone to wander. He watches for us when we leave Him, and He celebrates when we return!
This parable actually follows two similar parables in Luke 15. Some religious leaders are giving Jesus a hard time because of the type of crowd He is drawing. In response, He tells three stories. First, He brings up how a man will leave the rest of his flock in order to find one sheep that has wandered off. Next, He shares about a woman who, after losing one of her ten coins, cleans her house top to bottom, all night long, searching for that single coin. And then He tells the story of the Prodigal son. Each time the lost item is found, there is a celebration!
Y'all, here's the cool thing…
The younger brother CHOSE to walk away. Enticed by worldly pleasures and his own pride, he willfully turned his back on his father. Sheep, however, are not rebellious. They don't walk out on the shepherd; they wander away without even realizing it. They are led astray, either by others or by their own impulses, and they are easily distracted and deceived. And coins? Well, coins don't lose themselves—they are lost by others. These are people who maybe aren't properly valued, who inadvertently get hurt by the Church, or who somehow fall through the cracks.
In other words, prodigals are not all the same.
There's a reason Jesus breaks this down so clearly for us. He wants to make sure we catch it: It doesn't matter to Him why we're lost; all that matters is that we are found!
If you are reading this post, there's a good chance you have a prodigal in your life. Someone you care about is walking away from the Lord, either by chance or by choice, leaving you grieved and desperate. You want nothing more than to draw their heart back to Jesus, but unfortunately, it's not up to you. What do you do?
PRAY.
"The earnest prayer of a righteous person has great power and produces wonderful results." (James 5:16, NLT) "If you need wisdom, ask our generous God, and He will give it to you. He will not rebuke you for asking." (James 1:5, NLT) "And pray in the Spirit on all occasions with all kinds of prayers and requests." (Ephesians 6:18, NIV)
This battle for our loved ones is a SPIRITUAL battle!
As Ephesians 6:12 reminds us, "our struggle is not against flesh and blood, but against the rulers, against the authorities, against the powers of this dark world and against the spiritual forces of evil in the heavenly realms." How do fight spiritual battles? The same way Jesus did: "It is written…" (See Matthew 4).
I don't understand how it works, but I know we release tremendous power in the spiritual realm when we pray for God's will using His Word. It is always God's desire for our loved ones to return to Him! The choice is still theirs, but we can be sure our Father is watching the horizon, cleaning the house, and traversing the valleys on their behalf.
Therefore, we can pray confidently, knowing He desires to celebrate their homecoming even more than we do!
Here are 5 Scripture Prayers you can pray over your prodigal:
**Isaiah 52:7-8
How beautiful on the mountains
are the feet of those who bring good news,
who proclaim peace,
who bring good tidings,
who proclaim salvation,
who say to Zion,
"Your God reigns!"
8 Listen! Your watchmen lift up their voices;
together they shout for joy.
When the Lord returns to Zion,
they will see it with their own eyes.
Pray the Word:
Lord, how beautiful are the feet of those who bring the good news of your love to those who need it! Please send faithful messengers into _____________'s life to proclaim Your peace, the good news of the gospel, and the salvation that comes only by trusting in Christ. Make ___________ open and receptive to their friendship and to the truth of Your grace. I believe we will shout for joy, as those who watch over them in prayer, when we see them return to You with our own eyes! Our God reigns! We praise You for your faithfulness in preparing the way for them to come home.
**Isaiah 49:24-26
Can plunder be taken from warriors,
or captives be rescued from the fierce[c]?
25 But this is what the Lord says:
"Yes, captives will be taken from warriors and plunder retrieved from the fierce;
I will contend with those who contend with you, and your children I will save.
26 I will make your oppressors eat their own flesh;
they will be drunk on their own blood, as with wine.
Then all mankind will know that I, the Lord, am your Savior,
your Redeemer, the Mighty One of Jacob." (NIV)
Pray the Word:
Lord, I confess that sometimes these circumstances seem overwhelming. Sometimes I feel like this enemy is too big and _____________ is too lost for You to save. But You are the Alpha and Omega, the Beginning and the End. Time after time, you have done the impossible and defeated the "unbeatable" enemy. You slay the giants, You bring the strong to their knees—that's who You are and what You do. Nothing is impossible for You! You are so faithful to remind me that those taken captive can be recovered and that which has been stolen can be taken back from the enemy. Please contend with those who contend with You and rescue Your child! Defeat the boastful deceiver who dares to challenge You so the whole world will know that You, the Lord, are _____________'s Savior, their Redeemer, the Mighty One of Jacob!
**Acts 26: 17-18 (Jesus revealing himself to Saul…)
"I will rescue you from your own people and from the Gentiles. I am sending you to them to open their eyes and turn them from darkness to light, and from the power of Satan to God, so that they may receive forgiveness of sins and a place among those who are sanctified by faith in me." (NIV)
Pray the Word:
Lord, just as you blinded Saul to get his attention and then restored his sight in order to show him Your face, I pray you will do the same for ____________. Please open their eyes and turn them from darkness to light. Turn them away from the power of Satan and towards Your almighty power, so they may receive forgiveness of their sins. Help them to believe in You, Jesus, and accept their place among those who are sanctified. And may their testimony, like Saul's, draw many hearts to You.
**Jeremiah 24:4-7
"This is what the Lord, the God of Israel, says: 'Like these good figs, I regard as good the exiles from Judah, whom I sent away from this place to the land of the Babylonians. 6 My eyes will watch over them for their good, and I will bring them back to this land. I will build them up and not tear them down; I will plant them and not uproot them. 7 I will give them a heart to know me, that I am the Lord. They will be my people, and I will be their God, for they will return to me with all their heart."
Pray the Word:
Lord, I believe _____________ is like the good figs that ripened early, like the Remnant who believed but was led astray and then exiled. I trust that though ____________ is in a "foreign land" spiritually, Your eyes will watch over them for their good, and You will bring them back to You. Lord, when they begin to seek You, please build them up and don't tear them down. May the seeds of Truth in their heart form deep roots so they will not be uprooted. And above all, give them a heart to know You as the Lord, the One true God, their Savior. May they return to you with all their heart and once again be your people.
Mark 9:23-24
Jesus said to him, "If you can believe, all things are possible to him who believes." 24 Immediately the father of the child cried out and said with tears, "Lord, I believe; help my unbelief!" (NKJV) (**This father asks for healing for his son, but the disciples couldn't do it. Jesus told them this one comes out only by prayer and fasting)
Pray the Word:
Lord, I bring ______________ before You. They need You, Jesus! Only You can provide what they need most. I come asking for Your intervention on their behalf. I do believe in Your power, your grace, and your faithfulness. Lord, help my unbelief! Thank you that Your power is made perfect in my weakness, and nothing is impossible for you. Give me faith to trust You as I wait in expectation.
Friends, I would love to partner with you as you pray for the prodigals in your life. Please feel free to reach out~ comments, email, DM, whatever. Share their names and stories, and I will join you in fighting this battle. They are seen and loved by their Father, even now!